Let There Be Light and Servants in EFA Feature Film Selection 2020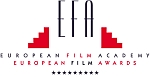 The European Film Academy announced this year's selection of 38 films recommended for a nomination for the European Film Awards. The list includes four Slovak films: Let There Be Light (d. Marko Škop), Servants (d. Ivan Ostrochovský) and two minority co-productions The Painted Bird (d. Václav Marhoul) and Charlatan (d. Agnieszka Holland).

Marko Škop's second fiction feature Let There Be Light world premiered at Karlovy Vary IFF 2019, where it received Crystal Globe for the Best Actor in a Leading Role (Milan Ondrík). The winner of five national awards, the Sun in the Net, examines the possible consequences of fathers' decision to be absent from their families in order to earn more money abroad.
"In the beginning, there was the topic of family, cold education and transgenerational mistakes. During the early phase of screenwriting, young paramilitary groups began to be widely publicized, and their very existence seemed interesting to me for a parallel comment. Indoctrination of young adults is one of the important storylines of the film," said director Marko Škop in the interview with Film.sk magazine.
The film Servants directed by Ivan Ostrochovský, which reveals the untold history of the church's involvement with the communist regime during the cold war, world premiered in February within brandnew Berlinale competition section Encounters.
We wanted to make a film about the socialist period in Czechoslovakia, but with an overlap with the present. One day, Slovak actor Vlado Zboroň told us his story. He studied at the theological faculty under the communists, but he was expelled from the school. Subsequently, secret police agents came up with an offer – if he collaborates with them, he gets the chance to return to school. Zboroň did not return and we had a nice theme. The story of coming of age and confrontation with reality, when one has to choose which side to take, is universal and always topical," " said director Ivan Ostrochovský in an interview with Film.sk magazine.
In the coming weeks, the over 3,800 members of the European Film Academy will vote for the nominations in the categories European Cinematography, Editing, Production Design, Costume Design, Make-up & Hair, Original Score, Sound and Visual Effects.

The nominations will be announced on 7 November at the Seville European Film Festival in Spain.

The 33rd European Film Awards with the presentation of the winners will take place on 12 December.
Related AIC articles:
Let There Be Light in Official Selection at 54th Karlovy Vary IFF
Interview with Marko Škop
Ivan Ostrochovský's Servants at the brandnew Berlinale competition section Encounters.
Interview with Ivan Ostrochovský
The Teacher selected for EFA Selection 2017

published: 22.09.2020
updated: 06.10.2020