CANNES INTERNATIONAL FILM FESTIVAL
(69th edition, May 11 – 22, 2016, France)
Slovak Cinema at Cannes IFF 2016
REPRESENTATIVES OF THE SLOVAK FILM INSTITUTE IN CANNES:

Peter Dubecký | sfu@sfu.sk |
Alexandra Strelková | alexandra.strelkova@sfu.sk |
Imelda Selková | imelda.selkova@sfu.sk |
Soňa Balážová | sona.balazova@sfu.sk |


Semaine de la Critique
Prestigious Semaine de la Critique features short film Superbia by the Hungarian director Luca Tóth in the competition.
Producers Network 2016
Slovak cinema will be also present at Producers Network by three production companies: MPhilms (Mátyás Prikler, Zora Jaurová), SiLVERaRT (Katarína Krnáčová) and Wandal Production (Wanda Adamík Hrycová).
Doc Corner 2016
Ten Slovak documentaries will be presented within the Doc Corner.
ScripTeast: Samko Tále's Cemetery Book
In the 2015-16 edition of ScripTeast, Slovak scripwriters Michal Kollár and Tereza Oľhová develop their film project Samko Tále´s Cemetery Book.
48 HOUR FILM PROJECT
The 48HFP has partnered with Cannes for the last few years, featuring a small selection of the top 48HFP films from around the world as part of the Short Film Corner. This year´s selection also features Slovak short Thank You For Pleasant Holidays by Samuel Spišák.
Czech – Polish – Slovak Co-Production Meeting
May 15, 2016
Initiative aimed to connect Czech, Polish and Slovak producers and to create ties for cooperation and coproduction between Poland, Czech and Slovak Republic.
SLOVAK FILM INSTITUTE AT MARCHÉ DU FILM
This year, Slovak cinema is present at the Marché du Film's Village International for the 13th time!
The pavilion traditionally serves as an information point for film professionals interested in Slovak cinema and audiovisual industry, as well as a networking place for Slovak film professionals and their international counterparts.
New and upcoming Slovak films will be presented, together with up-to-date promotional materials, thetraditional Slovak Films 15 – 16 catalogue, the Upcoming Slovak Films online database, and the Report on the Slovak Audiovisual Situation in 2015 published by Creative Europe Desk Slovakia.
Welcome to the Pavilion No. 133!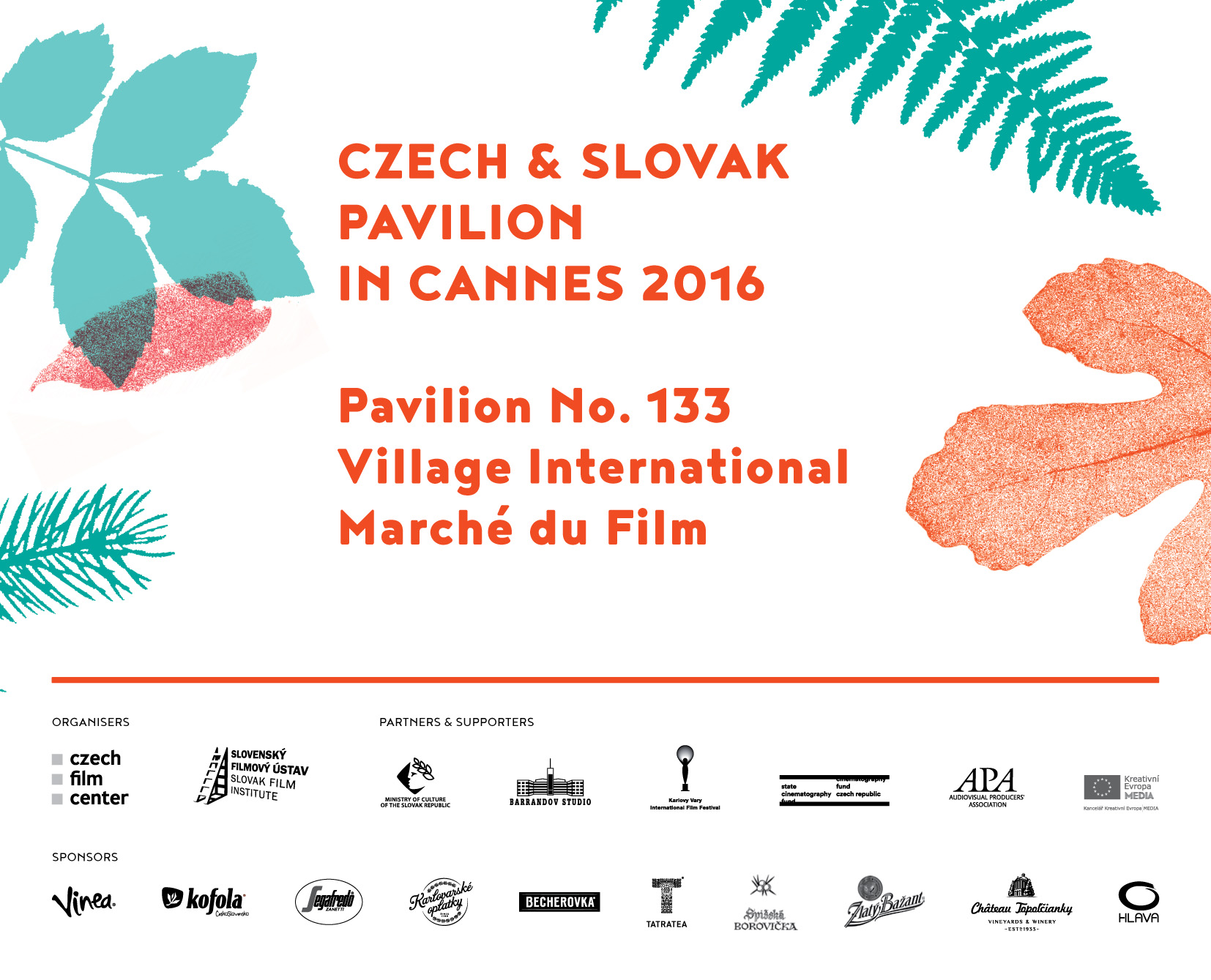 published: 04.05.2016
updated: 10.05.2016