Art Film Fest Košice kicks off

After 23 years Art Film Fest Košice faces a new challenge: relocation from spa town Trenčianske Teplice to the east of Slovakia. The festival in Košice kicks off on June 17 and lasts untill June 25. The visitors should be prepared for new sections, locations and 131 film titles.

Apart from traditional sections such as All Around the World, European Corner, Love&Anarchy or Eastern Promises, the new era of the festival brings about some interesting innovations - Be2Can Starter screens selection of awarded films from Cannes, Venice and Berlinale and Variety select: Art Films features Variety critic´s selection of films on art and artists.

The International Competition of Feature Films includes the coproduction title I, Olga Hepnarova (d. Petr Kazda, Tomáš Weinreb), a suggestive true story of the last woman to be executed in Czechoslovakia that has captured the audience´s attention already during its world-premiere at Berlinale 2016. At Art Film Fest Kočice the film is competing among 11 further titles from around the world.

The traditional section Slovak Season dedicated to last year´s domestic production includes: mid-length debut of the established cinematographer and photographer Martin Kollar 5 October, directorial debut of recognized scriptwriter Ondrej Šulaj Agave, co-production youth film about parkourists In Your Dreams! (d. Petr Oukropec), successful urban drama The Cleaner (d. Peter Bebjak), Eva Nová (d. Marko Škop) brilliantly starring the Dame of Slovak theatre and cinema - actress Emília Vášáryová, festival-acclaimed Koza (d. Ivan Ostrochovský), documentary jam session Steam on the River (d. Robert Kirchhoff), one episode of the popular TV series Female First: Zora Jesenská (d. Róbert Šveda) and roadmovie STANKO (d. Rasťo Boroš).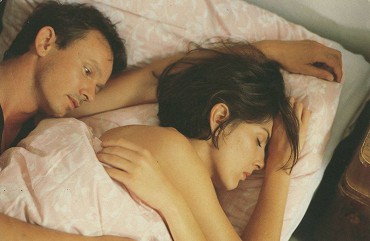 Within this section, a special screening of one classical piece of Slovak contemporary cinema will be held: Everything I Like by acclaimed director Martin Šulík. Produced in 1992, the film returns to Slovak cinemas after 25 years in a remastered version thanks to Slovak Film Institute and the national project of digitalization and digital restoration.
Everything I Like is the first Slovak film to capture the transition period after the fall of the Iron Curtain and was premiered shortly after the establishment of the independent Slovak Republic. The director said: "Everything I Like may well be my most personal film. It's personal because my father, Anton Šulík, plays in it, but also because many of the situations that ended up in the film are based upon reality." The film tells the story of Tomáš, unemployed standstill, who has to take care of his teenage son and helps his aging parents. It seems the only way to escape this vicious circle is to run away to England with a young Englishwoman.

This year´s Actor's Mission Award recipients are Czech actor Karel Roden and Serbian actor Lazar Ristovski. The Golden Camera goes to British director and screenwriter Stephen Daldry and British director Sir Alan Parker.

Please find more information on the programme in the festival´s catalogue.


More information at:
www.artfilmfest.sk/en/home/
Related AIC articles:
Slovak films at Art Film Fest 2015
Slovak films at Art Film Fest 2014
Slovak films at Art Film Fest 2013
published: 16.06.2016
updated: 20.06.2016