28th Finále Plzeň with Slovak films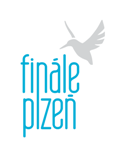 The 28th edition of the yearly retrospective and competition showcase of Czech and, since last year, Slovak films, as well, Finále Plzeň (26. 4. - 2. 5. 2015), Czech Republic, will host a significant number of Slovak titles produced in the last year.

The festival will also present some of Slovak archives: in the section dedicated to the "Czechoslovak Film Miracle" and the production of the 60s - Wings of Fame, which is mapped by the documentary films of the Slovak director Martin Šulík, the establishing film of the Czechoslovak New Wave will be screened - The Sun in a Net (1962) by Štefan Uher. The Fame and Glory of Animation section will also bring archive films to the festival audience - the short animation by Jan Švankmajer To the Cellar (1983) and The Bloody Lady (1980), a feature animation by Viktor Kubal.

Recent feature and documentary films will take part in the competition sections of the festival. The New Czech and Slovak feature films in competition section will introduce Children (2014, by Jaro Vojtek), Places (2014, by Radim Špaček), Hostage (2014, by Juraj Nvota) and In Silence (2014, by Zdeněk Jiráský). The Out of Competition section will include A Step into the Dark (2014, by Miloslav Luther), Slovakia 2.0 (2014, by various directors) and the Czech majority All My Tomorrows (2014, by Rudolf Havlík).

Slovak documentaries will compete for the Golden Kingfisher Award in the New Czech and Slovak documentary films in competition section, are Comeback (2014, by Miro Remo), Felvidék. Caught in Between (2014, by Vladislava Plančíková), Gottland (2014, by various directors), The Edge - 4 Films about Marek Brezovský (2014, by Patrik Lančarič) and wave vs. shore (2014, by Martin Štrba).

Further Slovak production will be introduced in the showcase section entitled Slovak Specials - 38 (2014, by Dano Dangl, Tomáš Zednikovič), The Polarman (2014, by Pavol Barabáš), Transference (2014, by Zuzana Piussi), Socialist Zombie Massacre (2014, by Rastislav Blažek, Zuzana Paulini, Peter Čermák), All My Children (2013, r. Ladislav Kaboš) and short films Fongopolis (2014, by Joanna Kozuch), Homo Ciris (2014, by Jana Mináriková), Checkpoint (2014, r. Adam Felix) and Snow (2014, by Ivana Šebestová).

The Special Screening section wil present the co-production Czech-Slovak animation feature The Little Man (2015, by Radek Beran) in a premiere.

The programme of the festival dedicated to television production will also introduce Slovak authors: the Competition for Czech and Slovak TV formats - Non-Cyclic Projects section will screen My Uprising (2014, by Jonáš Karásek) and the Competition for Czech and Slovak TV formats - Cyclic Projects section wil introduce Animatherapy (2014, by Jakub Kroner), Horná Dolná (2014, by Tomáš Jančo) and Secret Lives (2014, by Ján Sebechlebský).
Several filmmakers and actors will come to present their films to Pilsen.

The Presentation of Upcoming Czech Films, will tradionally also be a part of the festival's programme, taking place on April 28, 10:30 am, introducing several co-production Slovak projects, as well. The presentation is a part of the film professional programme Industry Days and is organized by the Czech Film Center in co-opeartion with Finále Plzeň.

Slovakia will also be represented in the juries of the festival - the International Jury for Feature and Animation Films will include the Slovak distributor Michal Drobný (Continental Film) and the documentary's jury member will be Slovak documentary filmmaker Robert Kirchhoff.

More information at:
www.festivalfinale.cz

Related AIC articles:
Slovak Films at Finále Plzeň 2014

published: 21.04.2015
updated: 22.04.2015