Slovak films competing at Finále Plzeň for the first time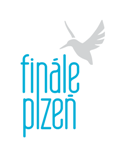 In its 27th edition, Finále Plzeň (April 27 – May 3, 2014, Pilsen, Czech Republic), traditional festival of Czech films, opens its gates also to Slovak films. Slovak films entered the competition for the main award – the Golden Kingfisher, in all three competition sections, as well as in the new competition of Czech and Slovak TV formats.


The Main Jury will be presided by Juraj Herz, renowned Slovak film director, active in the Czech Republic as well as in Germany. The festival also dedicates a tribute to Juraj Herz on the occasion of his 80th birthday screening his Slovak-made film The Sweet Games of Past Summer (Sladké hry minulého leta) from 1969.

Overview of the festival juries is available here: 27th Finale Plzen Juries.


The Industry Days of the festival present a ZOOM section dedicated to Slovenia. In connection with expanding the competition sections with Slovak production, the festival presents a long-term collaboration of three national film institutions: Czech Film Center, Slovak Film Institute and Slovenian Film Centre.

New Czech and Slovak feature films in competition: Slovak selection 2014
Fine, Thanks (Ďakujem, dobre, dir. M. Prikler, SK 2013, 134 min)
Love Me or Leave Me (Miluj ma alebo odíď, dir. M. Čengel Solčanská, SK 2013, 95 min)
Miracle (Zázrak,dir. J. Lehotský, SK-CZ, 78 min)
Slovak minority co-productions:
Clownwise (Klauni, dir. V. Tauš, CZ–SK–LU–FI, 120 min)
Honeymoon (Líbánky, dir. J. Hřebejk, CZ-SK, 97 min)
Colette (dir. M. Cieslar, CZ-SK, 120 min)
Like Never Before (Jako nikdy, dir. Z. Tyc, CZ-SK 100 min)


Out of Competition entries:
Candidate (Kandidát,dir. J. Karásek, SK-CZ 2013, 105 min)
Cyril and Methodius – The Apostels of the Slavs (Cyril a Metod – Apoštoli Slovanov, dir. P. Nikolaev, CZ-SK 2013, 85 min)
The Blacksmith from Woodham (Kováč z Podlesia, dir. P. Göbl, CZ-SK 2013, 85 min)
Like Baby Jesus? (Dočkáme sa Ježiška?, dir. L. Kny, CZ-SK-MX 2013, 100 min)


New Czech and Slovak documentary films in competition: Slovak selection 2014
Miner´s Bread (Banícky chlebíček, dir. R. Fábian, SK 2013, 60 min)
Eugenic Minds (Eugéniové, dir. P. Štingl, CZ-SK 2013, 76 min)
Normalization (Kauza Cervanová, dir. R. Kirchhoff, SK-CZ 2013, 100 min)
New Life of Family Album (Nový život, dir. Adam Oľha, CZ-SK 2012, 77 min)
Velvet Terrorists (Zamatoví teroristi, dir. P. Pekarčík, I. Ostrochovský, P. Kerekes, SK-CZ-HR , 87 min)

For the newly-introduced competition of Czech and Slovak TV formats, altogether five Slovak TV programs were selected (3 in Comedy section, 2 in Drama section): one from the offer of the Slovak national broadcaster Radio and Television Slovakia, and 4 from the commercial TV channel JOJ.
More about the festival and its programme: http://www.festivalfinale.cz/en/
More about the Industry days: Industry Days 2014

Related AIC articles:
2013: My Dog Killer gains the main Finale Pilsen award
published: 25.04.2014
updated: 02.05.2014