Staň sa porotcom MFF Benátky 2016!
Si pravidelný návštevník Kina Lumiere?
Máš menej ako 26 rokov?
Vieš písať a diskutovať o filmoch v angličtine?
Túžiš zúčastniť sa popredného medzinárodného filmového festivalu?
DO 30.4.2016 vyplň prihlášku a staň sa porotcom MFF Benátky 2016 v rámci projektu 28 Times Cinema!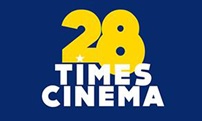 Na základe obdržaných prihlášok vyberie Kino Lumiere vďaka svojmu členstvu v Europa Cinemas troch mladých milovníkov filmu/tri mladé milovníčky filmu, ktorých/ktoré nominuje do poroty projektu 28 Times Cinema na MFF Benátky - sekcií Venice Days a LUX Prize 2016 Competition.
Následne o konečnom nominantovi za Kino Lumiere rozhodnú organizátori 28 Times Cinema.
Lokálna uzávierka prihlášok: 30. 4. 23:59.
základné informácie | basic information (v angličtine, pdf) prihláška | application form (v angličtine)
---
Are you a film lover?
Do you enjoy sharing your movie passion with others?
Did you always dream to go to a major film festival?

THIS CALL IS FOR YOU!

28 TIMES CINEMA* enables 28 young European filmgoers (one participant per member state of the European Union) to participate at the 2016 Venice Film Festival as jury members for the Venice Day's selection and as ambassadors of their cinemas.
Who can participate?
· Film lovers aged between 18 and 25;
· With excellent English skills (reading, written and spoken);
· Good ability to write articles and blogs.

How to participate?
· Send the application form filled in English to the cinema KINO LUMIERE (kinolumiere@sfu.sk) before April 30th - 23:59 (subject: your name – 28 TIMES CINEMA):
Please, send version in rtf as well as signed version in pdf.

The selected participants will benefit from flight tickets and accommodation. They will also be granted with a festival accreditation giving priority access to screenings of the Venice Days.
They should commit to:
· Be present in Venice before the festival from Monday 29th of August to Sunday 11th September;
· Be a Jury Member for the films competing for the Venice Days selection;
· Watch all the films presented at the Venice Days and at the LUX Prize 2016 Competition;
· Taking part in the round tables, discussions and debates with filmmakers and other guests;
· Contribute to a blog, which will be specifically developed for this event and to the media partners websites;
· Write a daily postcard for Europa Cinemas' social networks.
· Be an active ambassador for the Lux Film Prize during the events organised after Venice in his or her own country.
*Co-organised by the European Parliament, the LUX Prize, the Venice Days and Europa Cinemas, 28 Times Cinema aims to promote shared values and cultural diversity through cinema among young people.
For further information about this initiative please visit this website. | 28 Times Cinema
aktualizované: 26.04.2016