Czech Lion 2014: nominations to Slovak films and artists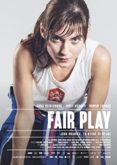 Nominations for the Czech National Film Award Czech Lion for 2014, granted by the Czech Film and Television Academy, were announced. Two Slovak co-productions and several Slovak artists are on the nominations list.
Slovak co-productions nomination preview:

Fair Play (dir. Andrea Sedláčková, CZ-SK-DE 2014) is the leading candidate for the Czech Lion with 15 nominations, including two for the best actor in the leading role for Slovak actors Judit Bárdos and Roman Luknár. The film is co-produced by the Slovak company ARINA.

Best Film: Kateřina Černá, Pavel Strnad (producers, Negativ)
Best Director: Andrea Sedláčková
Best Actress in a Leading Role: Judit Bárdos (SK)
Best Actor in a Leading Role: Roman Luknár (SK)
Best Actress in a Supporting Role: 2 nominations - Anna Geislerová, Eva Josefíková
Best Actor in a Supporting Role: Igor Bareš
Best Screenplay: Andrea Sedláčková
Best Cinematography: Jan Baset Střítežský
Best Editing: Jakub Hejna
Best Sound: Daniel Němec
Best Music: David Solař, Miro Žbirka (SK)
Best Art Direction: Petr Fořt, Viera Dandová
Best Costumes: Simona Rybáková
Best Mask Design: Anett Weber, Katarína Horská

The Best Poster award has been announced during the Nomination Evening, also going to Fair Play - Tomáš Machek, Marius Corradini.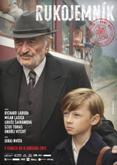 Slovak majority film Hostage (orig. Rukojemník, dir. Juraj Nvota, SK-CZ, 2014), produced by ALEF Film&Media received 4 nominations:
Best Actor in a Leading Role: Milan Lasica (SK)
Best Actor in a Supporting Role: Ondřej Vetchý
Best Editing: Alois Fišárek
Best Art Direction: Pavol Andraško (SK)

In addition, several Slovak artists were nominated for the award for their work on Czech films:

Respected Slovak actress, previously already nominated for Czech Lions, Tatiana Pauhofová, also this year received a nomination for the Best Actress in a Leading Role for her part in Tender Waves (orig. Něžné vlny) by Jiří Vejdělek.

Slovak Music composer Michal Novinski, who already received the Czech Lion award twice before, has two nominations for his music in the films Angels (orig. Andělé všedního dne ) by Alice Nellis and Three Brothers (orig. Tři bratři) by Jan Svěrák.

Also a Czech Lion awardee for several films in the past, the Slovak cinematographer Martin Štrba was this year nominated for the Best Cinematography for his work on Storyteller (orig. Pohádkář) by Vladimír Michálek.

The Czech Lion 2014 Awards will be announced on February 21, 2015.

For more information:
Czech Film and Television Academy
Best Film Poster at Karlovy Vary IFF 2014


published: 15.01.2015
updated: 15.01.2015