Saving One Who Was Dead Goes to Cannes
In Saving One Who Was Dead, director and screenwriter Václav Kadrnka used the personal experience with his father who suffered a stroke. Being emotionally involved has pros and cons. "It all depends on the extent to which the filmmaker has individually dealt with a certain topic. If not processed yet, it should be avoided to cobble the whole thing together. Luckily, that was not Václav's case. However, he was still aware of the risk of not being able to distance himself. As a result, he approached writer and screenwriter Marek Šindelka who assisted with the screenplay," Slovak producer Katarína Krnáčová from the company Silverart tells Film.sk. "Václav's films are distinct auteur works, and he has developed a signature style which allows him to handle the topic by setting it into perspective," she adds.

Kadrnka's film was recently awarded at the Hong Kong Asia Film Financing Forum (March 15 – 17). The HAF Goes to Cannes Award enables the participation in one of the most prestigious film markets in Cannes (July 6 – 15). Saving One Who Was Dead was awarded at the Asian Forum also in 2018, when it was in the development phase. It received the main HAF Award for the best international project, combined with a financial bonus of approximately 16,000 euros. According to Krnáčová, the bonus significantly helped developing the project, not only financially. "Every selection, grant or cash award indicates having faith in the project, increasing its potential to be successful," says Krnáčová. "Some people say that it is enough for a film to be just good, in consequence, it will surely find its way to partners or viewers. Today, as a matter of fact, such idea is akin to utopia."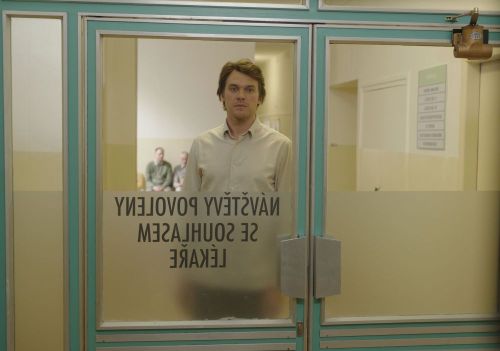 Saving One Who Was Dead / Zpráva o záchraně mrtvého
CZ, SK, 2021, 88 min., fiction
Director: Václav Kadrnka
When the Father falls into a coma, the Mother and the Son must overcome fear to find the right words to bring him back.
Production: Sirius Films (CZ), Silverart (SK), Czech Television (CZ), Radio and Television Slovakia (SK), Bocalupo Films (FR), Synergia Film (CZ)
Pitch: July 10 @ 16:30 (part of HAF Goes to Cannes)
published: 02.07.2021
updated: 02.07.2021