Caravan selected for the Cinéfondation L'Atelier programme
Czech director Zuzana Kirchnerová won in the Cinéfondation section at the 62nd Cannes Film Festival with her graduation drama Bába (2008), which tells the story of a granddaughter and her dying grandmother. She is now returning to Cannes after being selected for the L'Atelier programme to present her upcoming film Caravan (Karavan).
"People with disabilities are often portrayed as cute, kind and a little silly in films. In my experience, this view is very limiting. On that account, when writing the script, I tried to avoid false poetics or romanticising the mental disability. David is supposed to be a complex character with positive and negative personality traits," says screenwriter and director Zuzana Kirchnerová about the main character of her upcoming film Caravan. "My son was born with Down syndrome and gradually developed autism. However, my fiction film is not purely autobiographical," Kirchnerová explains. With Ester, the female protagonist of the story, she said to have in common the love for her child and the need to protect him as well as the desire to escape sometimes. "The story channels a personal wish to rebel and resist the role of a mother of a disabled child. For a long time, I struggled to find a way to capture it without being drawn into the expected smooth waters of social drama, into the pathos of emotional blackmail. Road movie happens to be the best possible way how to express Ester's almost aggressive hunger for life," says Kirchnerová.

Breaking Taboos
In Caravan, the mother and her son set out on a journey across Italy. The road movie is to be shot in authentic locations, and the filmmakers will be aided by an Italian co-producer that has previously worked, for example, on the successful film Happy as Lazzaro. Jakub Viktorín from nutprodukcia is producing the film on the Slovak side.
The film also reflects certain negative emotions, almost disgust at times, which the son with a disability arouses in his mother, despite her love. The filmmakers are inclined to cast an intellectually disabled non-actor for the role. "What caught my attention was mainly how Zuzana Kirchnerová was dealing with the notorious subject of motherhood. On the one hand, she breaks a certain social taboo, at the same time, however, she shares a profound personal experience, which for many years has affected her life, both private as well as professional," said producer Jakub Viktorín. "I am convinced that Zuzana's talent and her strong director's vision, combined with a unique story and screenplay, will lead to an exceptional and original work that has the potential to contribute to important social change," added Viktorín.
He recently completed the shooting of Michal Blaško's feature debut Victim (Obeť). Two years ago, Blaško attended the L'Atelier programme in Cannes, just like Kirchnerová now. The programme supports promising projects and aims to connect less experienced creators with more experienced ones. The current 17th year has selected fifteen projects. Caravan is only the third Slovak (co-)produced project to take part. In fact, the first was OUT (dir. György Kristóf) in 2015.
On the Slovak side, in addition to Jakub Viktorín, actress Juliána Brutovská and DoP Denisa Buranová [Little Harbour (Piata loď)] participated in the film.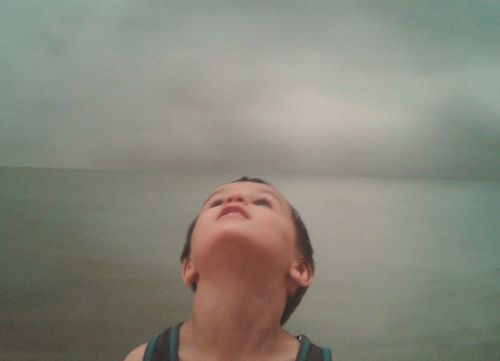 Caravan / Karavan
CZ, SK, IT, upcoming, 100 min., fiction
Director: Zuzana Kirchnerová
Ester (40) is a single-mother who has just one small dream: to spend a twoweek vacation with old times friends in Italy without her mentally disabled son David (12). Things take a different turn. She has no other option than to take her son with her. Ester's Italian friends are trying their best, but it's tough for them to deal with David's unpredictable behavior. They decide it would be better if Ester and her son spend the rest of their vacation in a caravan parked in the garden. For Ester, this is the final straw. The last thing she wanted was to spend her once in a lifetime holiday feeling like a pain in the neck to her friends. When night time comes, she starts the caravan and takes off. She does not know where they are going or how long they will stay there. On their transformative journey across Italy, Ester realizes she can be more than just the mother of a son with disabilities and that they can both live differently.
Production: nutprodukcia (SK), Masterfilm (SK), Tempesta (IT)
published: 02.07.2021
updated: 02.07.2021