CANNES INTERNATIONAL FILM FESTIVAL
(70th edition, May 17 – 28, 2017, France)
Slovak Cinema at Cannes IFF 2017
CATALOGUE

Slovak Films 16-17
(.pdf for download)



ANIMATED FILM

Online Database of Upcoming Slovak Films

REPRESENTATIVES OF THE SLOVAK FILM INSTITUTE IN CANNES
>Rastislav Steranka, May 17 – 24, rastislav.steranka@sfu.sk
>Kristína Aschenbrennerová, May 16 – 27, kristina.aschenbrennerova@sfu.sk
>Imelda Selková, May 17 – 27, imelda.selkova@sfu.sk
>Vanda Vacvalová (SFI sales), May 18 – 21, vanda.vacvalova@sfu.sk
Un Certain Regard: OUT
Un Certain Regard features a debut feature OUT by György Kristóf.
Interview with György Kristóf
Interview with the director and scriptwriter of OUT.
Cinéfondation: Atlantis, 2003
One of the most prestigious competitions for short films - Cinéfondation, screens a student film by Michal Blaško.
Interview with Michal Blaško
Interview with the director and scriptwriter of Atlantis, 2003.
Producer on the Move: Katarína Krnáčová
Slovakia will be represented in the Producers on the Move at Cannes IFF by promising producer Katarína Krnáčová (Silverart).
Interview with Katarína Krnáčová
Interview with Slovak Producer on the Move 2017.
Market Screenings
Market screening of Slovak films at Marché du Film: A Prominent Patient (d. Julius Ševčík), Ice Mother (d. Bohdan Sláma), Little Harbour (d. Iveta Grófová), Spoor (d. Agniezska Holland) and A Long Day (d. Pavol Pekarčík) screened within the Goes to Cannes initative.
Doc Corner 2017
Two Slovak documentaries will be presented within the Doc Corner: A Hole in the Head (d. Robert Kirchhoff) and This Is Not Me (d. Miro Remo).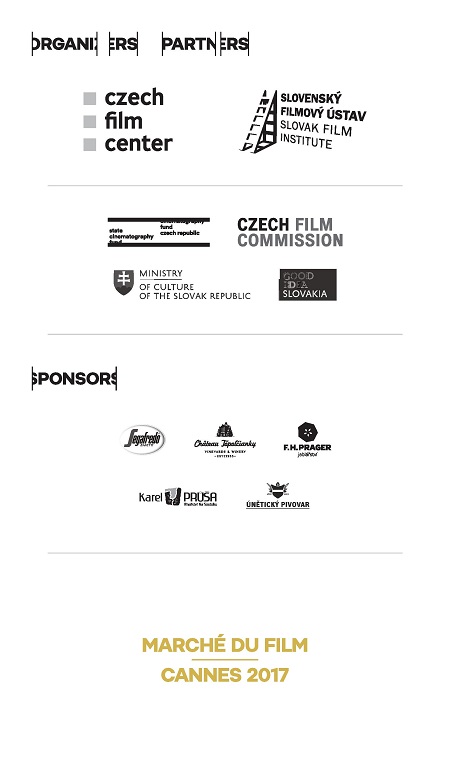 published: 12.05.2017
updated: 09.06.2020