Slovenian and French cinemathéques present Slovak Classics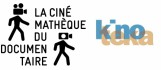 The Slovenian Cinematheque in Ljubljana will present selection of Slovak films made mostly during the 'Golden Era' of 1960s as a part of the Czech-Slovak Film Days showcase (September 10 – 12, 2019). Next week, the Cinemathèque du Documentaire in Paris will screen Milan Černák's medium length film World Ski Championships (1970) at Centre Pompidou.
Seven short films will be presented in the selection titled Traces of Experiment in Slovak Short Films: Water and Work (1963) by Martin Slivka, Old Shatterhand Came to See Us (1966) by Dušan Hanák, Switch Tower Hell (1967) by Vlado Kubenko, Crossroads by Ladislav Kudelka, Photographing the House Dwellers (1968) by Dušan Trančík, Eye (1968) by Juraj Bindzár, and 6,2 (1972) by Milan Černák. The selection is based on a program that was presented at the prestigious International Short Film Festival in Oberhausen last year on the occasion of the 55th anniversary of the SFI and was shown in April by internationally renowned Kino Tuškanac in Zagreb.
The showcase will also present three feature-length films: the groundbreaking work of Czechoslovak cinema, The Sun in the Net (1962) by Štefan Uher and two films by Juraj Jakubisko. Birds, Orphans and Fools (1969) shows the world of violence, cynicism and hopelessness, and the tragicomedy Sitting on a Branch, I'm Fine (1989), tells the story of two friends and a homeless girl.
Czech-Slovak Film Days is organized by the The Slovenian Cinematheque, Slovak Film Institute (SFI) and the Embassy of the Slovak Republic in Ljubljana and will be presented by Kristína Aschenbrennerová from the National Film Centre of the SFI.
Furthermore, La Cinémathèque du Documentaire will present Slovak medium length film World Ski Championships (1970) by Milan Černák as part of the Plus Vite, plus haut, plus fort (Faster, Higher, Stronger) program dedicated to sport-related documentaries. The projection of the film, which captures the 1970 World Ski Championships in the High Tatras, will take place on September 21st with the participation of director Milan Černák, editor Margita Černáková and Kristína Aschenbrennerová from the National Cinematographic Centre of the SFI.
More information (Slovenian Cinematheque):
http://www.kinoteka.si/si/454/Domov.aspx
More information (La Cinémathèque du Documentaire):
https://cinemathequedudocumentairebpi.fr/cycle/plus-vite-plus-haut-plus-fort/
Related AIC articles:
Slovak traces of experiment to be presented in Zagreb
Slovak shorts at Oberhausen 2018
published: 10.09.2019
updated: 20.09.2019