Slovak Films at Bratislava IFF 2014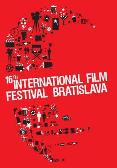 Bratislava International Film Festival opens its 16th edition Nov 7 - 14, 2014. Three competitive sections that traditionally focus on discovering new talent and future stars of world cinema in the field of fiction, documentary and short films. The competitions are accompanied by traditional programme sections – Panorama, Cutting Edge, Stories, Tribute, Focus, Special Events and Made in Slovakia.

Children (2014), the first fiction film by the renowned Slovak documentary director Jaro Vojtek, is included in the main festival´s competition International Competition of First and Second Films, which this year features a selection of 9 titles from Europe (Norway, France, Serbia, Czech Republic, and Slovakia), North America (United States), Latin America (Brazil) and Asia (Iran, Vietnam).

The Czech-Polish-Slovak coproduction documentary omnibus film Gottland will be shown in Cutting Egde.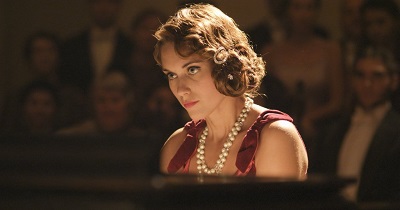 Further Slovak films have their traditional platform within Made in Slovakia, which showcases the latest Slovak film production, including short and student films:
Slovakia 2.0, a special omnibus project featuring 10 short films by 10 renowned Slovak directors, who contemplate past 20 years of Slovakia as an independent republic;
In Silence by Zdeněk Jiráský, an emotional journey of Jewish musicians and performers whose successful entry into the world of music was interrupted by World War II and dramatic experiences of the Holocaust;
wave vs. shore, a special documentary by Martin Štrba, award-winning Slovak cinematographer and debuting director, about the exceptional generation of Slovak photographers who met each other at Prague's FAMU in the early 1980s and soon became known as the Slovak New Wave;
Live for Passion by Pavol Barabáš, celebrating Wieslaw Stanislawski, the mountaineer who climbed new, challenging routes in the most precipitous and most treacherous faces of High Tatras.

In addition, a collection of Slovak shorts is presented, including the latest animation titles Fongopolis by Joanna Kożuch and Nina by Veronika Obertová a Michaela Čopíková.

Award for Artistic Excellence in World Cinema will be given to the world-renowned Czech artist and costume designer Theodor Pištěk, in a gala ceremony accompanied by the screening of Miloš Forman´s Amadeus (1984), which belongs to the greatest Pištěk´s works. Theodor Pištěk is also known for his work on Slovak films Salt More than Gold (1982) and Who Leaves in the Rain (1974).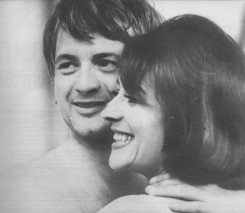 The festival also appreciates the lifetime artistic achievement of one of few internationally acclaimed Slovak actors, Ivan Palúch, who will receive a commemorative tile on the Film Walk of Fame in front of Municipal Theatre of P. O. Hviezdoslav.
The ceremony feature the film which catapulted Palúch to the Milky Way of European movie stars, It Rains in My Village by Aleksandar Petrovič (Biće skoro propast sveta, 1969).


Slovak members of the Festival Juries
Zuzana Mauréry, a renowned Slovak theatre, television and film actress, member of the European Film Academy, is one of three members of the Main Jury judging film in the Competition of First and Second Feature Films. From among her numerous film roles, most recently she was nominated for the Czech Lion as best actress in the supporting role for her part in Colette (2013) and won The Sun in the Net, Slovak national film award, for the main role in Fine, Thanks (Ďakujem, dobre, 2013).
Jana Dudková, film critic and scholar, working as a researcher with the Institute for Theatre and Film Research at the Slovak Academy of Sciences, joined the Jury of four to consider films in the Competition of First and Second Documentary Films.
Slovak juror in the Competition of Short films is Maroš Brojo, the programme director of the International Animation Film Festival Fest Anča, and program coordinator of Cinema Foajé and Film Club 35mm in Bratislava where he specialises in animated, short, experimental and amateur films.
Martin Kaňuch, editor-in-chief of the Slovak Film Institute´s (and ASFK´s) specialized film magazine on cinema and film sciences KINO IKON, programme of ArtFilmFest, and lecturer of 4 živly, is this year´s Slovak FIPRESCI Jury member.
In addition, the Student Jury composes of Dorota Vlnová (FTF VŠMU), Matej Hoppan (VŠVU) and Katarína Karafová (VŠVU).

More information at:
iffbratislava.com
Related AIC articles:
2012: New Face of Bratislava IFF´s MADE IN SLOVAKIA

published: 07.11.2014
updated: 09.11.2014