Slovak Film Commission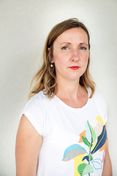 Recent adjustments in the Audiovisual Support Program of the Slovak Audiovisual Fund led to the formation of Slovak Film Commission (SFC) as a new organizational unit of the Fund. Support for the audiovisual industry based on retroactive support of non-state investments in film production in the Slovak Republic, has gained another impetus for Slovakia to become a more attractive and accessible partner for foreign film productions or domestic investors.
The main tasks of the SFC will include intensive promotion and marketing of Slovakia as a competitive film country with suitable conditions for audiovisual production, presentation and mediation of creative business opportunities for Slovak audiovisual professionals with emphasis on all stages of film production, presentation of related services and individual regions of Slovakia in order to increase employment of the population and professionals in the audiovisual field, as well as to strengthen the demand for film production services (technology rentals, production and postproduction services, animation, catering, etc.)
SFC intends to achieve these goals through active presentation in Slovakia and on international film markets, personal meetings and specialized events. SFC will also create and continuously update a public database on film infrastructure in the Slovak Republic, launch a website as well as printed materials with information on the Slovak audiovisual environment, administer the provision of expert advice and maintain active cooperation with foreign film commissions and professional audiovisual organizations. The natural ambition of SFC is to become a member of the European Film Commissions Network (EUFCN), which currently brings together 97 national and regional film agencies from 29 European countries.
Primary focus of SFC is to attract producers of feature, documentary and animated audiovisual works to Slovakia and its regions and to progressively streamline the benefits of audiovisual production in Slovak regions for both foreign and domestic producers and investors. The secondary objective is to support tourism in individual regions.
On June 1st 2018, Zuzana Bieliková was appointed the manager of SFC. She is a Prague´s FAMU production graduate having worked on various professional positions in film production for almost 15 years. She has also actively devoted herself to foreign film marketing, where she has gained worthy knowledge of the current situation on the film and television market in an international context. She has experience with managing projects for important film and television events (Marché du film in Cannes, European Film Market in Berlin, Discop and other) as well as a large database of contacts of film producers, experts, sales agents, distributors and directors.
According to Zuzana Bieliková, SFC will actively work on mapping and improving conditions for the realization of films in Slovakia on the national and regional level. "The ultimate goal of SFC is to achieve a stable and welcoming film environment that is able to compete with other countries. The commission will present Slovakia as a film country offering producers favorable conditions for shooting their films, or parts of them, here. With the right adjustments, SFC should become an independent mediator between Slovak and foreign filmmakers, as well as institutions at local or national level. It will also actively involve foreign filmmakers with their Slovak partners and help coordinate their activities," added Zuzana Bieliková.
Source: SFC Press Release (translated from Slovak)
Photo: Peter Reefe Kováč
published: 01.07.2018
updated: 11.07.2018